Press and Media Kits
You can find all media and downloadable content here. Scroll to the bottom for more information about Arrogant Pixel.
The Tale of Doris and the Dragon Episode 2
Following on from the breakout Newgrounds title and Winner of the Pocket Gamer Bronze award, the adventure continues in The Tale of Doris and the Dragon Episode 2. In this episode, Doris continues on her quest to find her missing husband Albert. The Tale of Doris and the Dragon is an episodic, point-and-click adventure game series featuring an elderly lady named Doris who finds herself in Purgatory after passing away on earth.
History
Coming soon since this game isn't released yet – Don't forget to keep up with our blog on IndieDB for the latest news!
Features
BIGGER AND BETTER as requested by Doris fans! Episode 2 is a feature length title, almost three or four times larger than Episode 1! Better art, better animation, new characters and scenes to explore!
A PIXEL-ART GAME inspired by classic and retro titles from the 90s that are loved all over the world. All artwork created by the incredible DarkLitria
A POINT AND CLICK ADVENTURE is a game genre that emphasises puzzle solving and quirky narrative. The minimalist nature of the interface allows the player to simply 'point and click' to explore the world.
FULLY VOICE-ACTED game; starring Ben Simpson, Jamie Wood and Daryl Kellie. Casting and voice-over recording by Ryan Callard
CREATED BY AN INDEPENDENT COMPANY Arrogant Pixel 100% self-publish, self-fund our projects and in-house all of our production
MUSIC AND SOUND DESIGN is again, a big focus for Episode 2 with another full soundtrack by producer and composer, AssadB. Sound design and foley by Ryan Callard.
Video
The Tale of Doris and the Dragon Episode 2 – Gameplay Trailer (2017) YouTube – Download it here
Screenshots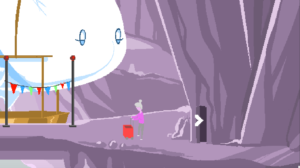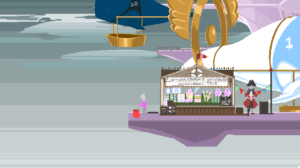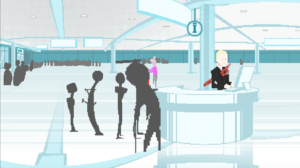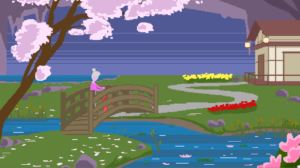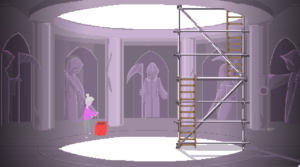 Reviews and Awards
Coming soon – Not released yet!
Credits
Ben Simpson
Founder, Lead Designer, Artist, Animator, Writer and Programmer
Jay Shin
Designer, Producer and Business Manager
Assad Bokhari
Designer, Music producer and composer
Ryan Callard
Designer, Foley and Voice over producer
DarkLitria (Safiyah Khan)
Artist and Animator
Jamie Wood
Voice Actor, Freelancer
Daryl Kellie
Voice Actor, Freelancer
Matt Golledge
Voice Actor, Freelancer
Benjamin Taylor
Voice Actor, Freelancer
About Arrogant Pixel
Formed in 2012 by Ben Simpson, Arrogant Pixel is best known for releasing "The Tale of Doris and the Dragon – Episode 1", a point and click adventure that proved hugely popular on several indie portals such as Newgrounds in 2015. The original release of the game was created, almost single-handedly by Ben Simpson. Today, Arrogant Pixel is a small team of five game developers based in South West London. As an independent company, we have self-funded this project and we are working towards the launch of "The Tale of Doris and the Dragon – Episode 2" which is due for release in 2018.
Request a press copy
Feel free to get in contact with us with any business enquiries and / or to request press copies